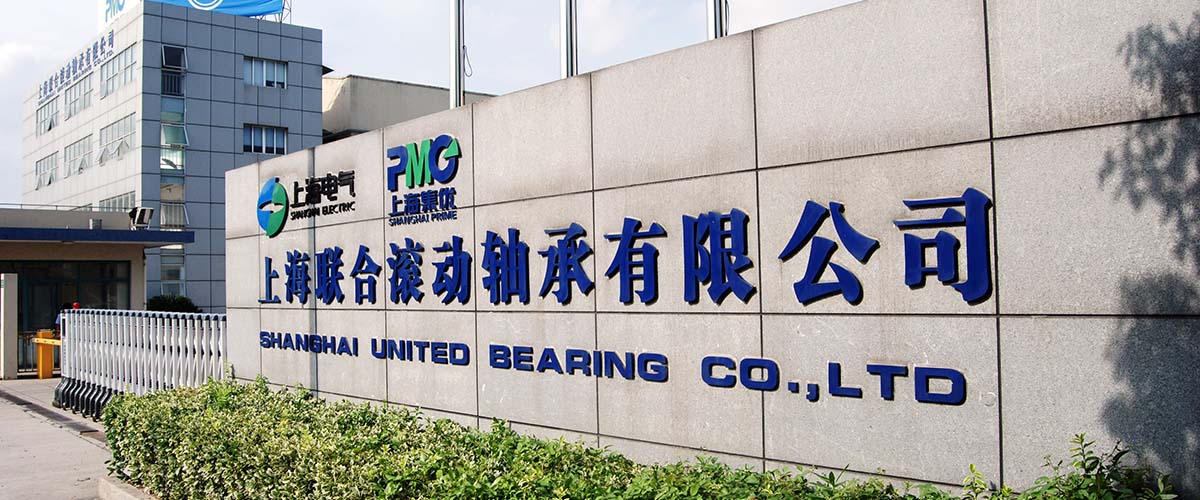 Shanghai United Bearing Co., Ltd. is one of the enterprises of Shanghai Electric Group Corporation subordinate company Shanghai Prime Machinery Co., Ltd., The company is in Humin Road 1111, Minhang District, which Is located in Shanghai Minhang industrial zone, occupies 100,000 square meters, it is the specialized manufacturer of bearings in East China.

The predecessor of Shanghai united bearing co.,ltd is Shanghai rolling bearing plant which was founded in Guangzhao Road in 1958. It was moved to the current address Humin Road 1111 in 1960. Shanghai Rolling Bearing Plant and foreign company set up a joint venture company Shanghai United Bearing Co., Ltd. in March 1993. November 2005 The Company's assets were moved up by Shanghai Electric (Group) Co., Ltd., and entered Electric Group Corporation subordinate company Shanghai Prime Machinery Co., Ltd. Shanghai Prime Machinery Co., Ltd. come into the Hongkong stock market in April 2006 (HK2345). As of the end of December 2016, the company accounted for 90% of the shares, Tiansheng holding company accounted for 10%. Registered capital is 176.38 million yuan, the total assets is 640 million yuan, net assets is 380 million yuan, 6.2% return on net assets.

Company's products are divided into wind power bearings, rail transit bearings, general bearings three categories. The wind power bearings are pitch and yaw bearings for wind turbines. Rail traffic bearings are used for the railway wagons, railway locomotives, urban rail traffic. General bearings are used for industrial robots, engineering machinery, petroleum machinery, rolling mills, medical equipment, military, vehicles, etc. The product band of the company is "SG".

After nearly 60 years of development, the enterprise has undergone tremendous changes in business model, management idea, product structure and economic benefit. It has made outstanding achievements in talent strategy, corporate culture and social responsibility, it was awarded the "Shanghai Ping An enterprise", "Shanghai labor relations harmonious enterprise", "Shanghai civilized unit" honorary title for many sessions. The wind power bearings manufactured by the company have participated in the exhibition of the "Low Carbon Future" exhibition of the China Pavilion at the 2010 Shanghai World Expo and the 60th Anniversary of Beijing's founding of the People's Republic of China.

Enterprises adhere to the "create value for the community, create wealth for customers, create happiness for employees, profit for shareholders " for the enterprise mission, adhere to the "external market-oriented, internal problem-oriented" concept of the work, adhere to the "people-oriented" corporate culture, building a new normal modern enterprise with Shanghai United Bearing characteristics!